About the Journal
Focus and Scope
PELJ/PER publishes contributions relevant to legal development in a constitutional state. Development law and constitutionalism are excellent themes for comparative work. Contributions dealing with any aspect or discipline of the law from any part of the world are welcome. 
Publisher Address
Faculty of Law
North-West University
Hoffmanstreet
POTCHEFSTROOM
2520
South Africa
Publication Frequency
From 1998 to 2015, the journal published multiple issues annually However, since 2016, we have shifted to a continuous publication model, with each volume spanning from January to December.
Indexing/Listing
PELJ/PER is indexed/listed by the following:
Accreditation
View the ASSAf Committee on Scholarly Publishing in South Africa Report on Grouped Peer Review of Scholarly Journals in Law and Related Legal Fields (2014) for an independent peer-review of PELJ/PER. 
Also, view the comparison by Marita Carnelly, "Identifying predatory open-access academic journal publishers, in light of the South African Department of Higher Education and Training's decision to retrospectively de-accredit certain journals" published in 2015 Obiter pp. 519-538.
Usage & Impact
Statistics are generated through OJS and all other platforms indexing PELJ/PER.
Access selected statistics at:
Google Analytics (Editor & Journal Manager only)
PER/PELJ on OJS (Editor & Journal Manager only)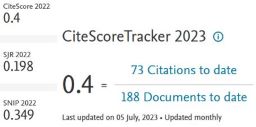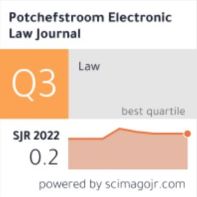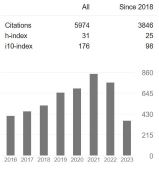 Sponsors
The journal is sponsored by the Faculty of Law, North-West University, South Africa.
Other Support
ASSAf provides support through hosting PELJ/PER on the Khulisa Journals platform using the Public Knowledge Project Open Journal Systems (PKP OJS).
Code of Best Practice
The journal adheres to the ASSAf Code of Best Practice in Scholarly Journal Publishing, Editing and Peer Review
Journal History
Potchefstroomse Elektroniese Regstydskrif (PER) / Potchefstroom Electronic Law Journal (PELJ) is a pioneer in open access, peer reviewed, electronic publishing!
When PER ⸺ an acronym for the Afrikaans journal-title Potchefstroomse Elektroniese Regstydskrif but also suggesting the Latin connotations of 'causation', 'durability' and 'facilitation' ⸺ appeared in November 1998 for the first time, there was an awareness of the incongruity of the notion of a law journal not being published in tangible form by an established law publisher. But, on the other hand, it symbolised the inevitability of things to come. The editorial stated: "In this era of an unstoppable increase in information on offer and improved means of communication, it is inevitable that the exchange of juristic ideas should develop and escalate electronically, by Internet. However, a problem already challenging the electronic medium's time-starved legal user is separating the wheat from the chaff. For many people, it is relatively easy to publish something on the Web. It is, however, just as demanding to produce quality in this manner as through any other medium, be it primitive or avant-garde."
From the outset, the Potchefstroomse Elektroniese Regstydskrif (PER) / Potchefstroom Electronic Law Journal (PELJ) focused on maintaining high editorial standards and producing material for legal scholars worth reading. In the first volume, the most widely cited contribution to PELJ/PER (on Ubuntu by Justice Yvonne Mokgoro) appeared. In addition, papers delivered (referred to as orations) in Potchefstroom by visiting scholars and judges were often published in PELJ/PER. Double-blind peer review practices were maintained throughout, except for the orationes.
From time to time, guest editors were invited to produce single or special editions. In addition, renowned South African and foreign scholars are regularly approached to review submissions to PELJ/PER, and the editorial board is composed of prominent internationally recognised academics and judges.
Through the special efforts of Christa Rautenbach, since 2003, PELJ/PER has taken its place among a range of renowned internationally accredited journals, currently listed and indexed among others by IBSS, DOAJ, SSRN, AJOL, Boloka, SciELO, HeinOnline, Jstor, Web of Science and Google Scholar. In 2014 six editions, covering almost 3000 pages were published, and in 2015 seven editions with 96 articles covering more than 3000 pages. This trend continues.
In 2016, PELJ/PER migrated to this online journal system, and contributions accepted for publication are now published seriatim as soon as the finally edited version becomes available.
Francois Venter, Founding Editor